The identity of each product:
recognisability and transparency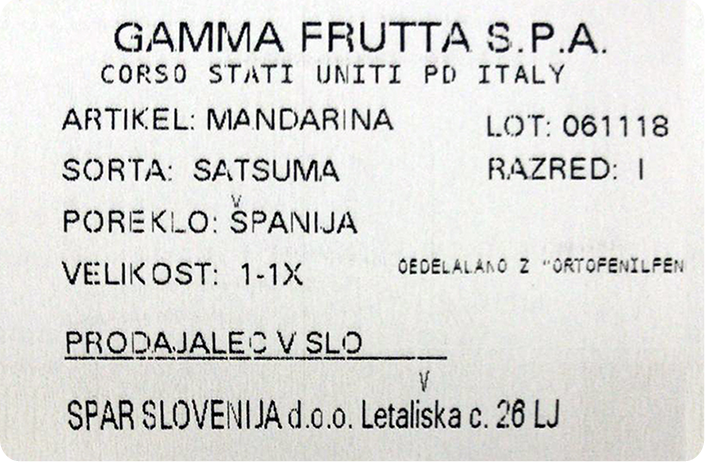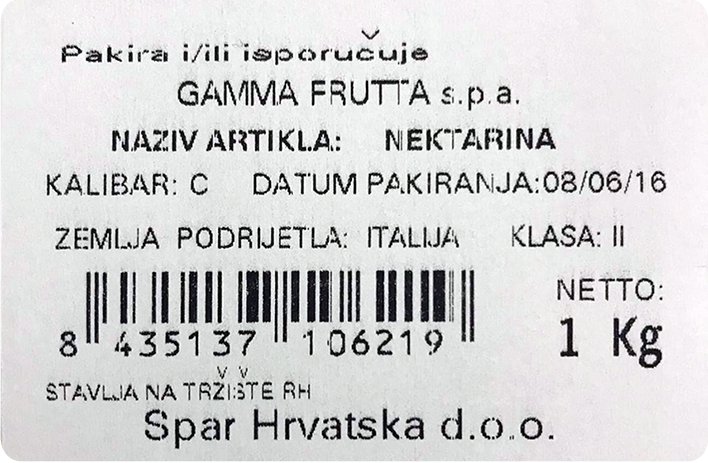 The identification of the product:
for each product all the processing received during the life of the product is reported in a clear and precise way
Barcode:
identification of the product and final price per kg or per piece
Traceability Code:
applied to the platform it allows us to go back to the producer and to the places of production.
Labelling:
the label shows all the data requested by the customer according to his needs.
Translation:
the label is issued in the language requested by the client or otherwise in Italian.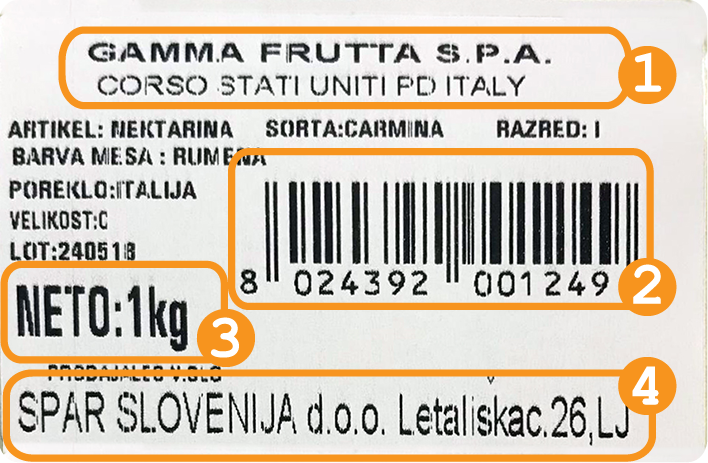 CUSTOMIZATION OF THE DISTRIBUTOR


TRACKING


QUANTITY


RECIPIENT